View data over time for trending insights.
AAM news media clients release new data every six months. While media buyers eagerly await the latest data to plan their media buys, historical data allows for viewing circulation trends over time. In most instances, the Media Intelligence Center stores 10 years of historical data for AAM clients. Here's where to find it:
Newspaper Media Statements
Historical news media statements and previous quarterly reports are accessible in the News Media Statements tab. To access historical statements, click on the arrow to the right of the Previous News Media Statements drop-down menu.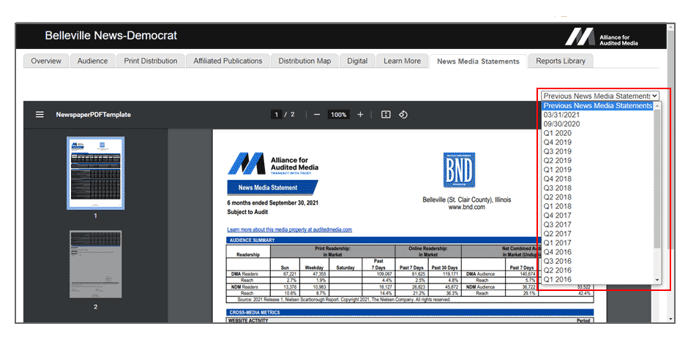 Reports Library
To view historical audit reports, visit the Reports Library tab and click the Add Historical Reports button.


News Media Analyzer
To access historical data in the News Media Analyzer, select Historical Reporting Period and choose your reporting period.
To access historical audited data, de-select News Media Statement under Data Source and choose Audited Data then select your audit periods under Historical Reporting Period. Audit data is available for the June 2020 audit period and before.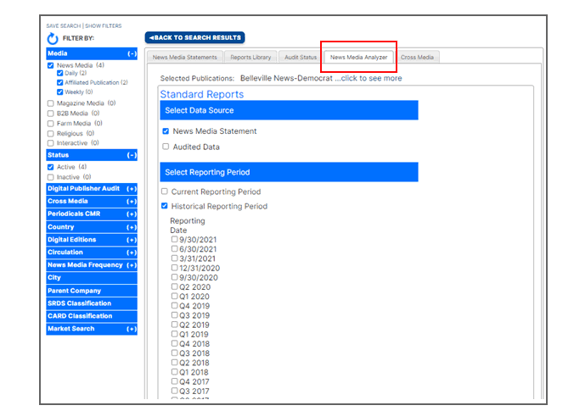 Need more information? Visit AAM's Support Center for more tutorials, send us your questions or request a customized training session.