Adding historical data to your periodical analysis
View data over time for trending insights.
AAM periodical clients release new data biannually. While media buyers eagerly await the latest data to plan their media buys, historical data allows for viewing circulation trends over time. In most instances, the Media Intelligence Center stores 10 years of historical data for currently audited AAM clients. Here's where to find it:
Reports Library
To access historical audits or periodical publisher's statements, click the Add Historical Reports button.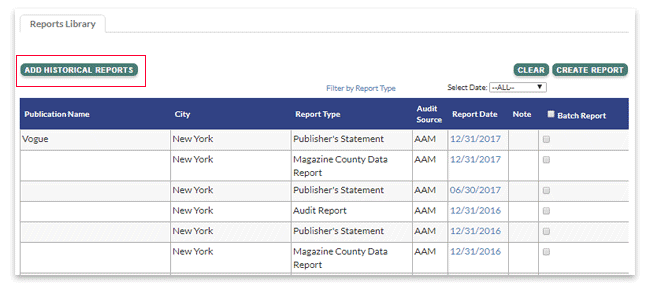 Periodical Analyzer
To add historical data to magazine, business and farm publication analyses, click the Add Historical Reports button. The content of the screen will not change, but you can choose historical periods when a report type is selected.