A simple tutorial explaining how to set up a new user for AAM's Media Intelligence Center.
AAM clients are granted unlimited access and user accounts to the Media Intelligence Center so there's no need to share an account. Have a new employee? Want to teach some of your colleagues how to find valuable data on media brands? Tired of being the AAM gatekeeper? Then this tutorial on how to create a new user is perfect for you.
Step 1: Visit auditedmedia.com via a Chrome or Firefox browser.
Step 2: Click on Log In at the top of the page and select Media Intelligence Center.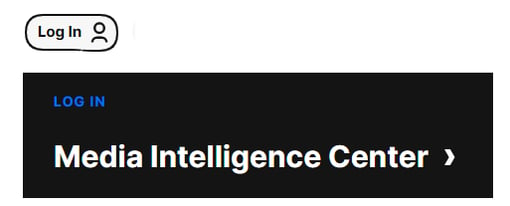 Step 3: In the right-hand New User section, enter your AAM-supplied member number, username and temporary password. Then click Create Account.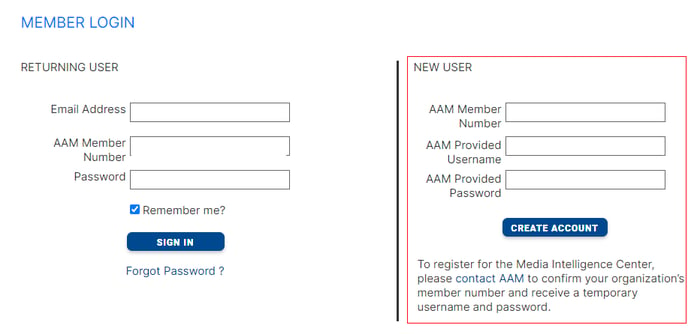 Note: For temporary Media Intelligence Center credentials, please contact AAM.
Step 4: On the registration page, enter your information in the fields provided. You will be asked to enter your business email address and create a new unique password. On your next login to the Media Intelligence Center, you will use these new credentials. Click Register.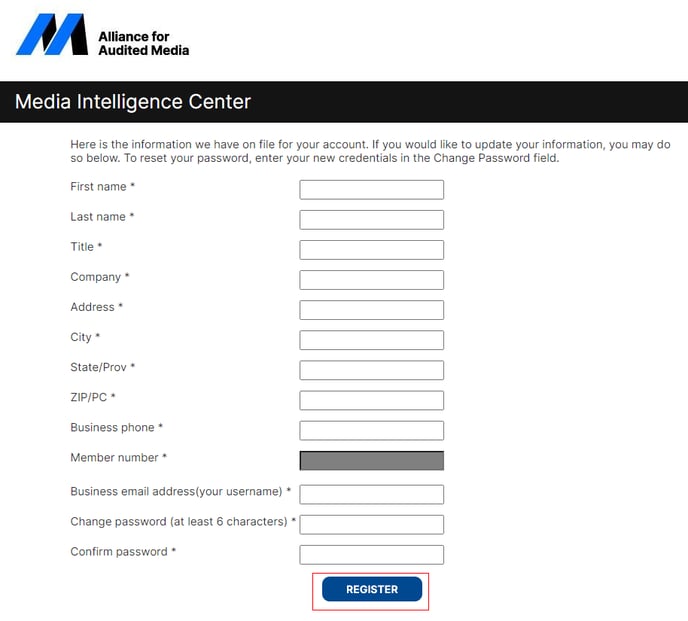 The next time you log in to the Media Intelligence Center, enter your business email and new unique password in the Returning User section of the log in page.
Note: Your member number will automatically populate based on your registered email address.