Requirements and examples of replica and nonreplica digital editions.
Applicable rules: C 2.3/C 102.3 Separate Editions
To qualify as a replica, a news media digital edition must:
Be consistent with the print edition in layout, editorial and advertising content (i.e., looks like the print edition, but in a digital format)
Include the run of press (ROP) advertising
A replica digital edition may:
Exclude free standing inserts (FSIs).
Include updated news content or additional advertising.
Example: Digital Replica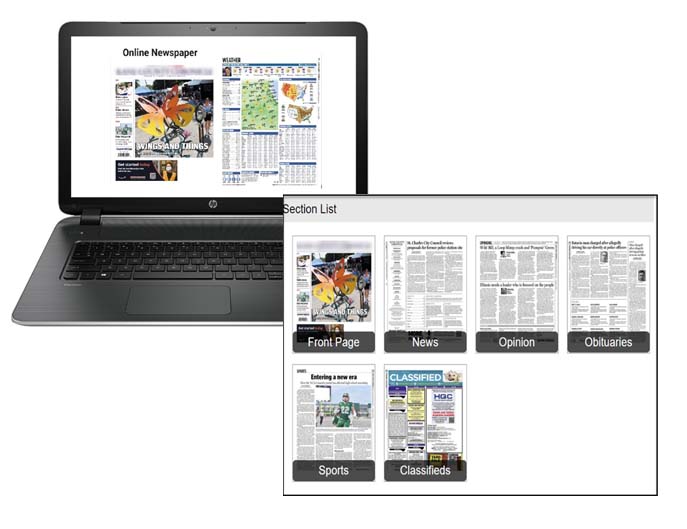 To qualify as a nonreplica, a news media digital edition must:
Be consistent in character and editorially homogeneous with the print edition.
Be news-focused, but advertising may differ.
Refer to the main newspaper product with wording such as "Brought to you by…" or "Powered by…" if it has a different title from the print edition.
Require either a paid digital subscription to a restricted website or activation of an account that requires a username and password.
The most common types of nonreplica editions are mobile apps and restricted websites with paywalls.
Example: Digital Nonreplica Restricted Website with Paywall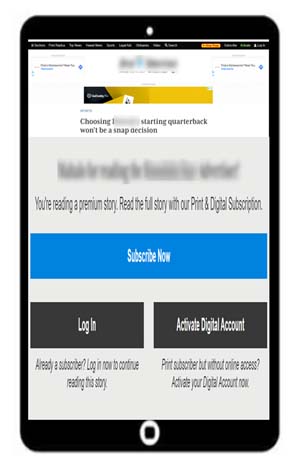 Example: Digital Nonreplica Restricted Website Free Access Activation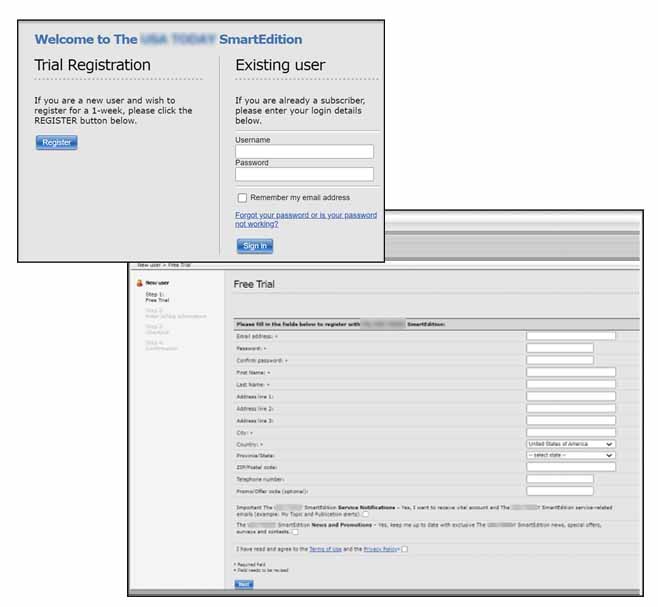 Example: Digital Nonreplica Mobile App Free Trial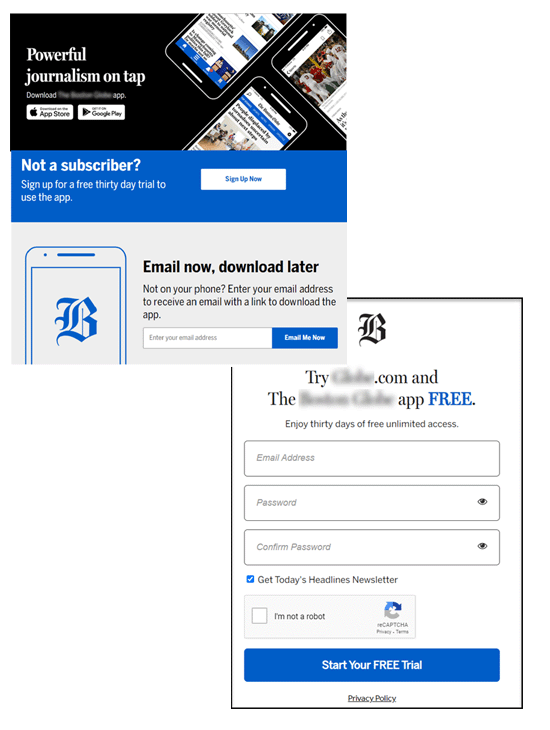 For a quick review of how digital replica and nonreplica editions differ, watch this video: