Provide ad sales contact information, promote other publications and more to media buyers.
Every AAM publisher client can include a Learn More section to their Brand View profile to help tell more of their publication's story. This page has an open format as to what information you want to include, but here are some suggestions for making the most of your Learn More section:
Advertising sales contact emails and phone numbers
Key executives
Mentions of other titles published by your brand
Promotion of a parent company and link to the site
Honors or prizes
Charity or community projects
Company history/highlights
Markets served
Whatever you include, remember that your Learn More section can be updated whenever you choose, so dynamic items such as editorial calendars and other seasonal content are also a great fit. Here are some examples of AAM clients putting their Learn More section to work:
Standard-Speaker
The Standard-Speaker gives an overview of its history in the community as well as links to other publications and media it offers.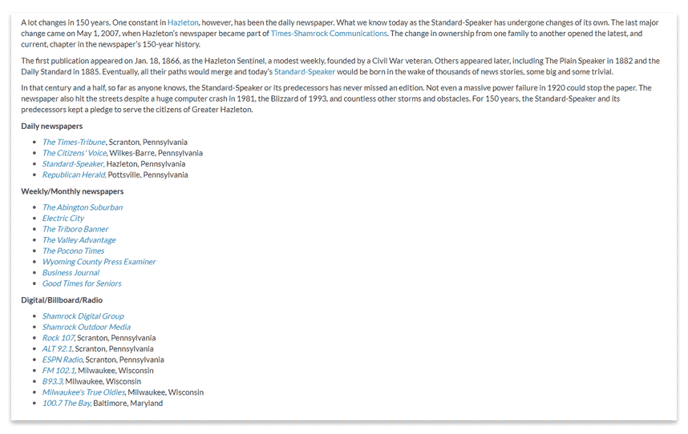 Sound Publishing
Sound Publishing provides contact information and links to their media kit and other advertising information. They even include links to their other publications' websites and Brand View profiles.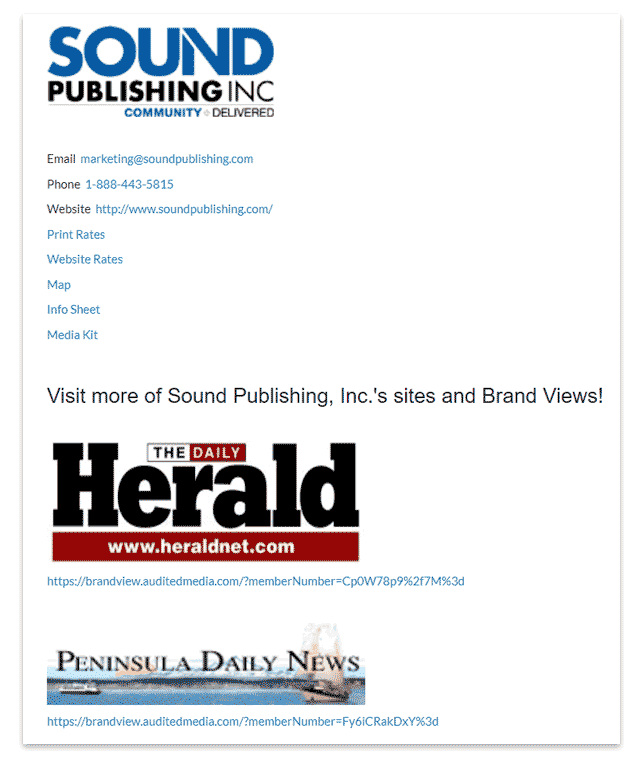 Fort Worth Star-Telegram
The Fort Worth Star-Telegram's profile includes contact information, a listing of their other publications and an overview of their parent company, McClatchy.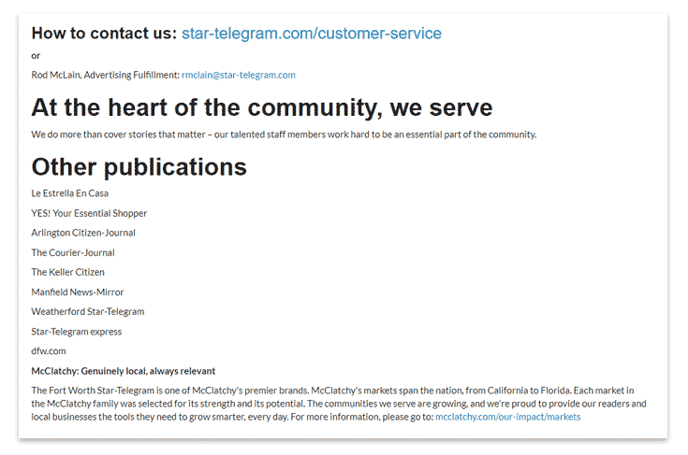 Have questions about how to get started on your Brand View profile? Visit our step-by-step tutorial or contact AAM's Sandi Licking for pointers.