Get notified as soon as new AAM reports are posted to the Media Intelligence Center.
After logging into the Media Intelligence Center, it's easy to subscribe to released report alerts in a few steps:
1. Search and choose your publications of interest.
Once you have selected the titles you want, check the box to the left of each publication. Remember that you can search and save multiple publications at once.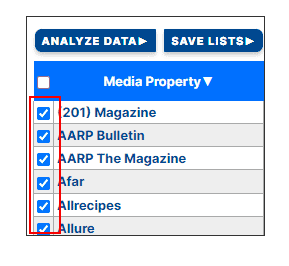 2. To add these titles to your list, click Save Lists.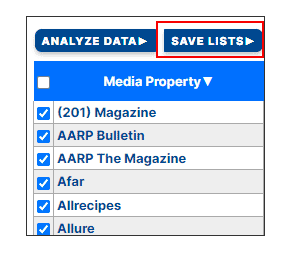 A window with tabs will then open. Click on the tab that says Report Alerts List and click Save.

3. Your list is now set. You will receive an email when reports for your select publications are released.
Log into the Media Intelligence Center to view the released documents or change or add selections on your alerts list.
To review your list or remove publications, click Manage Lists/Report Alerts in the blue menu.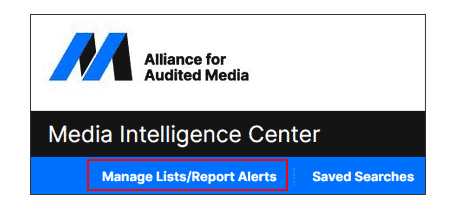 Click the Report Alerts List tab. Select the publications you wish to remove and click Delete to remove these publications from your list.