View data for U.S. magazines distributed in Canada.
Many U.S. magazines are distributed in Canada for Canadian readers. This data is audited by AAM and found in the Periodical Analyzer. Here are step-by-step instructions to locate Canadian circulation data for U.S. magazines.

1. Visit auditedmedia.com and log in to AAM's Media Intelligence Center.
Use your username and password to access the Media Intelligence Center. If you are an AAM client and don't have a username and password, you can request one by completing the form on this page.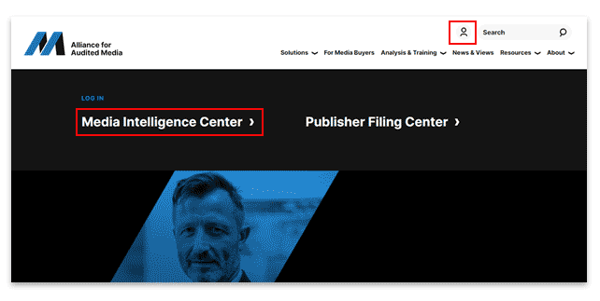 2. Search for the magazines.
Use either the search bar or the filter feature to narrow your selection of titles.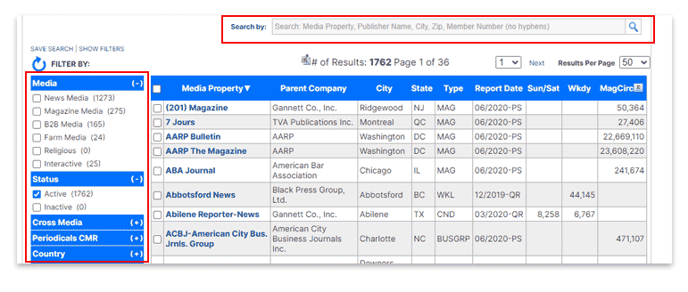 3. Make your final selections and analyze.
Choose the titles for your analysis by placing a check in the box next to the publication name. Select the Analyze Data button at the top of the title window.

4. Visit the Periodical Analyzer tab.
Select the Periodical Analyzer tab.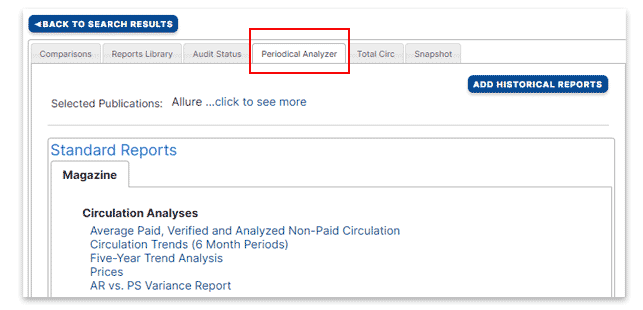 5. Find the Canadian circulation report.
Scroll to the bottom to find Canadian Circulation of U.S. Magazine. Choose the Total Canadian Circulation of Analyzed Issue report.

6. Customize your data elements.
Select the specific information you would like included in the final report and submit your request.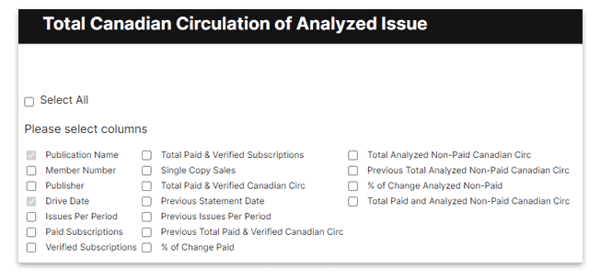 7. Export the report in your preferred format.
Preview your report. Navigate back to make any changes. When the report is final, select Export and choose your preferred report format. Download the report and begin your analysis.

For more step-by-step tutorials on how to navigate AAM's Media Intelligence Center, visit our support center.